~ Think in Rhyme UnBlog~
December 10, 2018
Some Holiday re-runs...do you recognize the "tunes" to which they can be sung?
Away in Our City
© by Sarah M. Menkin
Away in our city, no crib for his bed
A poor little child lays down his sweet head.
In shelters, in doorways, on benches and stairs,
Youth huddle for shelter – and think, "no one cares."
Away in our prisons, in sorrow and shame
Are people who, in Christ, as loved ones we claim.
Yet, often forgotten, they feel in their plight
Neglected by others, so far from their sight.
Away in their suffering, the sick and the weak
Are often alone, as their healing they seek.
In hospitals, in care homes, for months they remain,
And often feel lonely, in anguish and pain.
Away in a manger, this year may we find
Our brothers and sisters oft coming to mind.
As we kneel before him, their faces we see…
The love that you give these, you give unto me.

Dashing Through Our Lives
© by Sarah M. Menkin
First published in The Rolling Thunder Express
Dashing through the snow,
In a hurry to the mall,
to pick up some supplies
Before more snowflakes fall,
Horns on autos honk,
Making people wait.
How much we think we need to buy
Before it is too late...
Dashing through our lives,
In a hurry through each day,
To live life to the full,
To worry, work, and play.
How often we forget,
Who gave our earth its light.
The gift of God come down to earth
That Holy Christmas night...
October 21, 2018
A prayer-poem rerun...
An Evening Offering
© by Sarah M. Menkin

Lord, I come to you tonight,
Bringing this day for your review;
All that you've given me today,
I now return, O Lord, to you.
I offer you my thanks tonight,
For all the good things of the day,
For your protection and your care,
For blessings spread along my way.

For all my faults and failings, Lord,
The ones I see, the ones I hide,
I turn in full repentance now,
And ask that you forgive my pride.

Please grant to me refreshing sleep;
Fill these night hours with Your rest.
Then, may I rise to live with joy
A new day – in your presence blessed.

September 19, 2018
Another rerun poem...
For all those going through a difficult time this autumn...

Like Tiny Sparrow Falling
© by Sarah M. Menkin

Though the night be dark and dreary,
And there's naught that's warm and cheery,
And the path seems full of thorns and treacherous mire,
Not in our own strength abiding,
But in faith, in God confiding,
We in trust can all our cares to Him retire.
We may grope to know the reason
We are going through this season,
Why to us this burden heavy comes to bear,
But, like tiny sparrow falling,
When our soul to God is calling,
How much He shows to us His loving care.

August 24, 2018 --
Rerun of a back-to-school poem from 2013: enjoy!
A Child's Back-to-School Lament
© 2013 by Sarah M. Menkin
I'm still not quite done
With this summer of fun;
It seems that vacation
Has barely begun.
There are mountains to hike,
There are trails to explore,
There are fish still uncaught,
And there's - oh, so much more!
I'm not all done swimming,
And I can't forget
There's a new outdoor game
That I didn't try yet.
There's a friend who's been wanting
To play ball with me,
And I'd still like to spend
Some more days at the sea.
There are picnics to have;
There are places to go;
There is so much to do now
Before we have snow.
I wish I could come up
With some kind of rule
To make summer longer
And prevent back-to-school!
-------------------------------------------------------------------------------
June 11, 2018 --
Just a little humorous rerun this time...
1. What happened to the bee-keeper who was mildly allergic to bees?
2. Why did the lady disappear when she went into the appliance shop?
3. How long does a pun last?
4. What do faucets do when they get together?
Answers:
1. He got a few hives.
2. The refriger-ate-her.
3. Until you have out-groan it.
4. Tap dance.
May 18, 2018 -- I am using this UnBlog space to announce a beautiful addition to our family, my first great-niece:

Emily Frances
Jennifer (my niece) and her husband Matthew are the young missionary couple that some of you have been praying for...they have been back home in the United States since February, and baby Emily was born on May 16. Mom and baby are doing great, and Emily is soo cute!
Here is a special re-run poem in Emily's honor!
A Prayer For Little One
(c) by Sarah M. Menkin
This poem was originally written before Jennifer was born in 1995.
May your life be filled with a blessedness
that's felt from your "birthday start,"
a trust of God in your infant mind,
a desire for God in your heart...
a will to follow the way of Christ,
faith held strong in every gale,
an early turning -- a tender yearning
toward Him who can never fail.
May your mind be blessed,
and be true and strong,
with God as its central theme;
and may early you trust
that He is real --
and greater than every dream.
May all your days
radiate His praise,
and your tongue bless His name
and say...
"Let all be done as is His will...
In Jesus' name I pray."
Amen.
April 20, 2018 -- reruns, reruns...another poem from the past... enjoy!
An Open Thank You Note to the Lord
Poem © by Sarah M. Menkin -- this poem is for Josh.
Thank you for all that has been…
We have known your healing touch,
Felt the comfort of your care;
We have recognized your mercy
And the answers to our prayer;
We have marveled at your power
Working here and everywhere,
And in gratitude we pray:
Thank you, Lord!
Thank you for preservation…
We have sought your protection
When we've seen a danger near;
You have saved us from the pitfalls
That would fill our hearts with fear;
You have guided us on journeys
That alone we could not steer,
And in gratitude we pray:
Thank you, Lord!
Thank you for all that is…
We recognize your presence
Giving strength and help each day;
You are brother, friend and Savior,
Our companion on the way.
As life's evening is approaching,
Lord, we ask that you will stay,
And in gratitude we pray:
Thank you, Lord!
Thank you for all that will be…
We trust you for the future
That we glimpse but cannot see;
For you never will forsake us
Lord, whatever still may be.
All our time is in your keeping
As we seek eternity,
And in gratitude we pray:
Thank you, Lord!
March 12, 2018 --still running reruns...enjoy. This one seems to fit the season!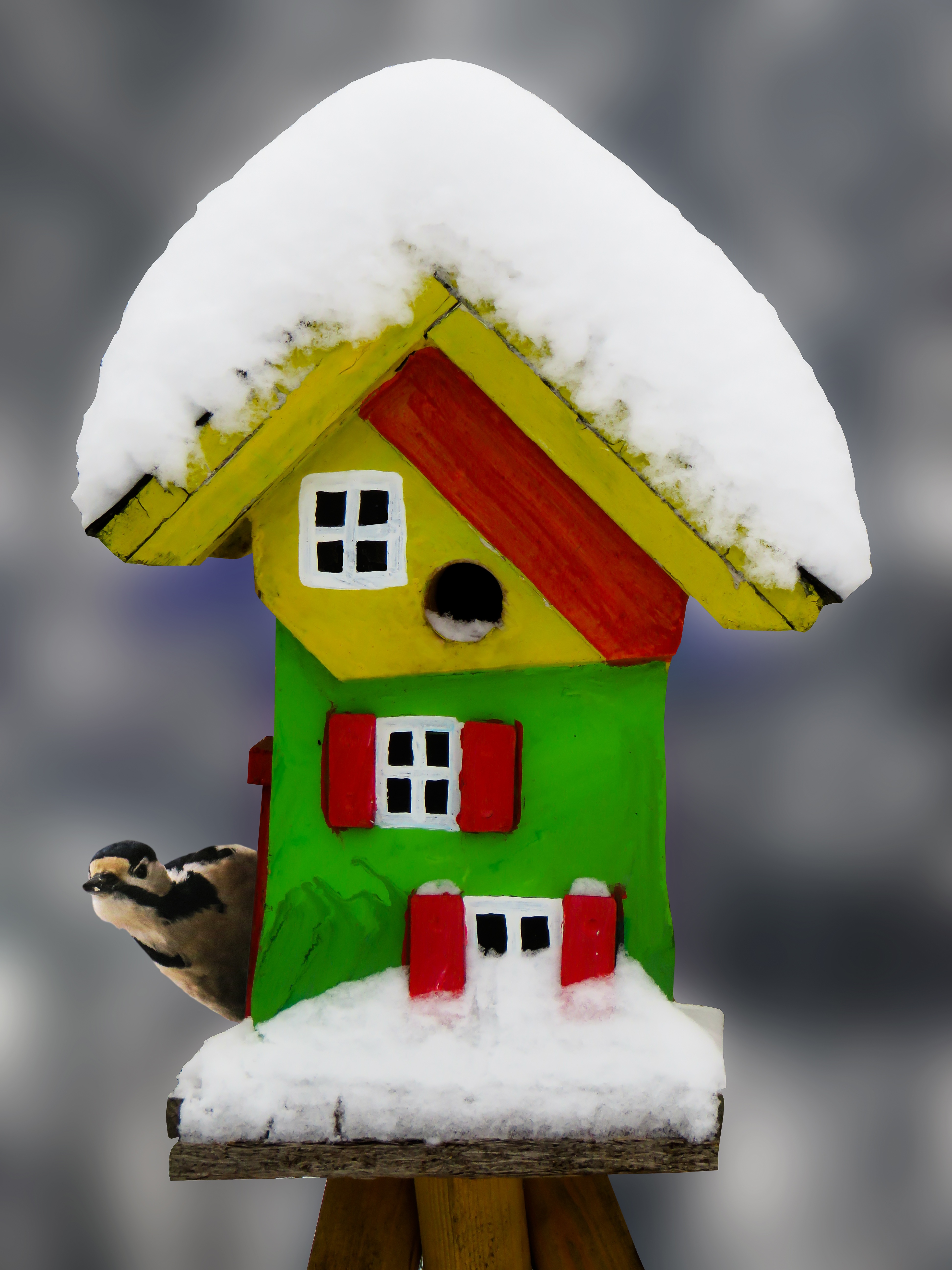 Early Spring Cleaning
© 2004 by Sarah M. Menkin
This poem was first printed in The Rolling Thunder Express.
As the snow melts slowly in central Maine,
And sunshine is mixed with a warm, gentle rain,
As gardens emerge and dooryards are greening,
We fall into the mindset known as Spring cleaning.
The woodbin is empty, sweep it out clean.
We'll need it next winter, but not in between.
Put away your parka, you'll feel a lot better,
If you shiver just slightly in only a sweater.
Rakes, hoses, and tillers come out of the sheds
To greet our still-frozen flower beds.
Our windows and doors are flung open wide,
To air out the house and let springtime inside.
Get out a bucket, a mop, and a broom,
And move energetically throughout every room,
All through the house from cellar to attic,
It seems that spring cleaning makes some folks ecstatic.
Then settling down to enjoy the delight,
Of gleaming, and glowing, and everything bright,
It's time to relax, then what do you know....
It couldn't be, can't be...yes, it is snow!
February 19, 2018 - another "rerun" poem from the past...
Lord, Teach Us to Pray
by Sarah M. Menkin
Within the earth's night darkness, Lord,
When you withdrew to pray,
How did you lift your heart above?
What did your Spirit say?

Did you draw strength from quietness?
What did you go to seek?
And since you are His living Word,
How did the Father speak?

Alone upon the mountain, Lord,
Did you pray there aloud,
Lifting the voice that quieted
The angry sea, the crowd?

Did you recite the ancient Psalms
Alive with prophecy?
Or meditate on texts that told
The future you would see?

Did some nights seem to be too short,
To quickly melt away,
And did you long for hours more
To be alone and pray?

Like your disciples long ago,
Taught by your gracious voice,
We want to learn to pray like you,
To make God's will our choice.

So, when within earth's darkness, Lord,
We know not what to say,
Will you then draw apart with us,
And teach us how to pray?

Poem © by Sarah M. Menkin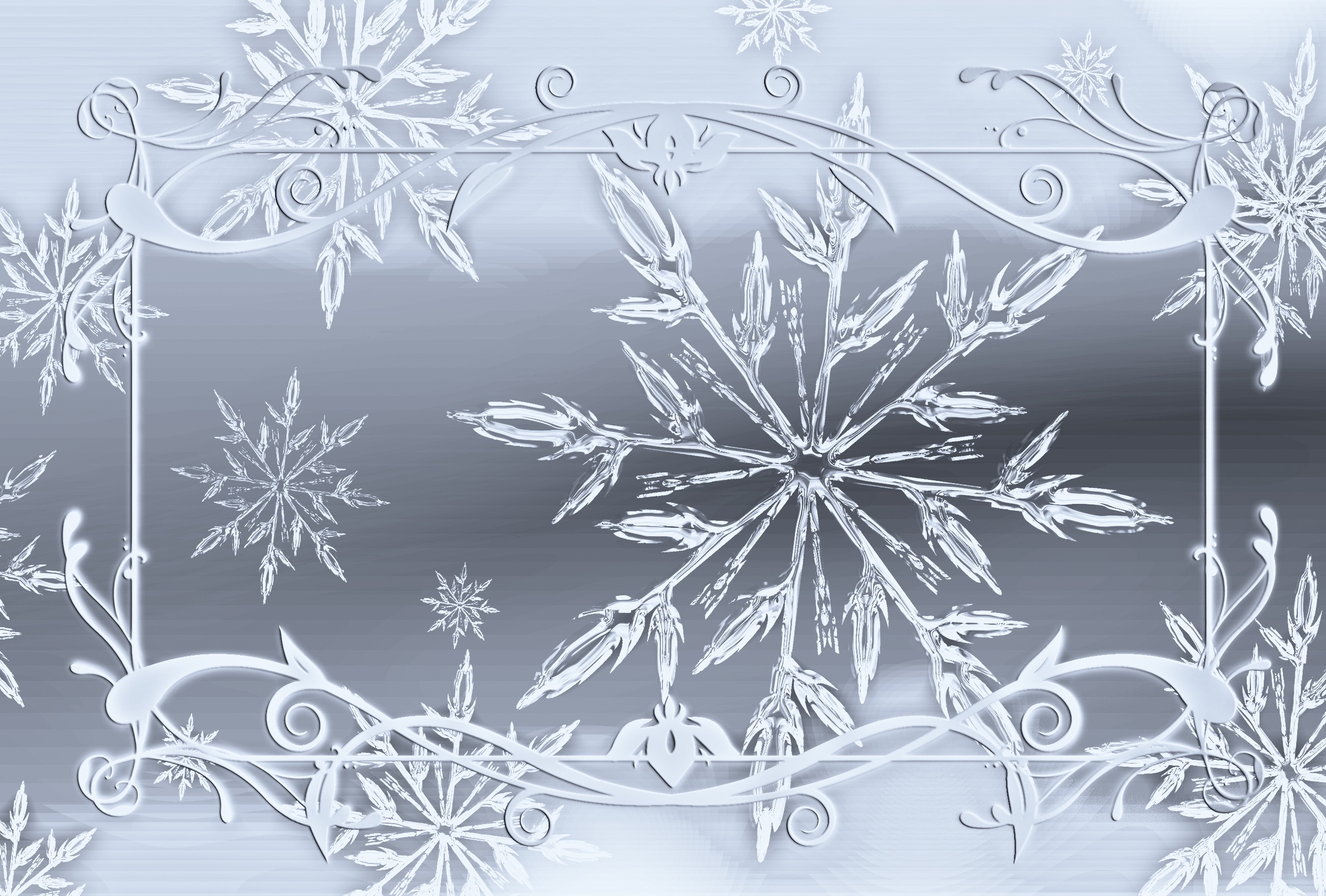 January 17, 2018 -- rerun of a poem I wrote years ago and included in an issue of Think in Rhyme...Enjoy!
Maine's Monochromatic World of Snow
(c) Sarah M. Menkin
I've heard the wind as it whistled by
with its burden of ice and sleet,
mixed in with a bit of freezing rain,
and I've thought that the sound was – neat!
I've watched the flakes as they spun and swirled
and slid to the ground with a sigh,
as their unified weight brought pressure to bear
on branches that reached to the sky.
At home, the wood fire, with patterns of red
and orange that glistened and glowed,
contrasted the monochromatic view
of the land of ice and snow.
Black were the trunks of the trees as they stood
in outline against the grey world,
but even their darkness grew softer, somehow,
as snowflakes around them were swirled.
Forget about shades of color -- and think
of a soft world in grey and white,
and you will perceive the Maine that I love
in its winter of snowy delight....
Happy Chanukah (Dec 12-20)
poem (c) by Sarah M. Menkin
Come, let us sing to the Lord
His love is of infinite worth,
All His great power proclaim,
Now, let His praise spread through the earth!
Under His merciful care
Kindled lights and hearts need not fail,
Although earth's night may seem strong,
His mercy and truth shall prevail!
----------------------------------------------------------------------------------------------------------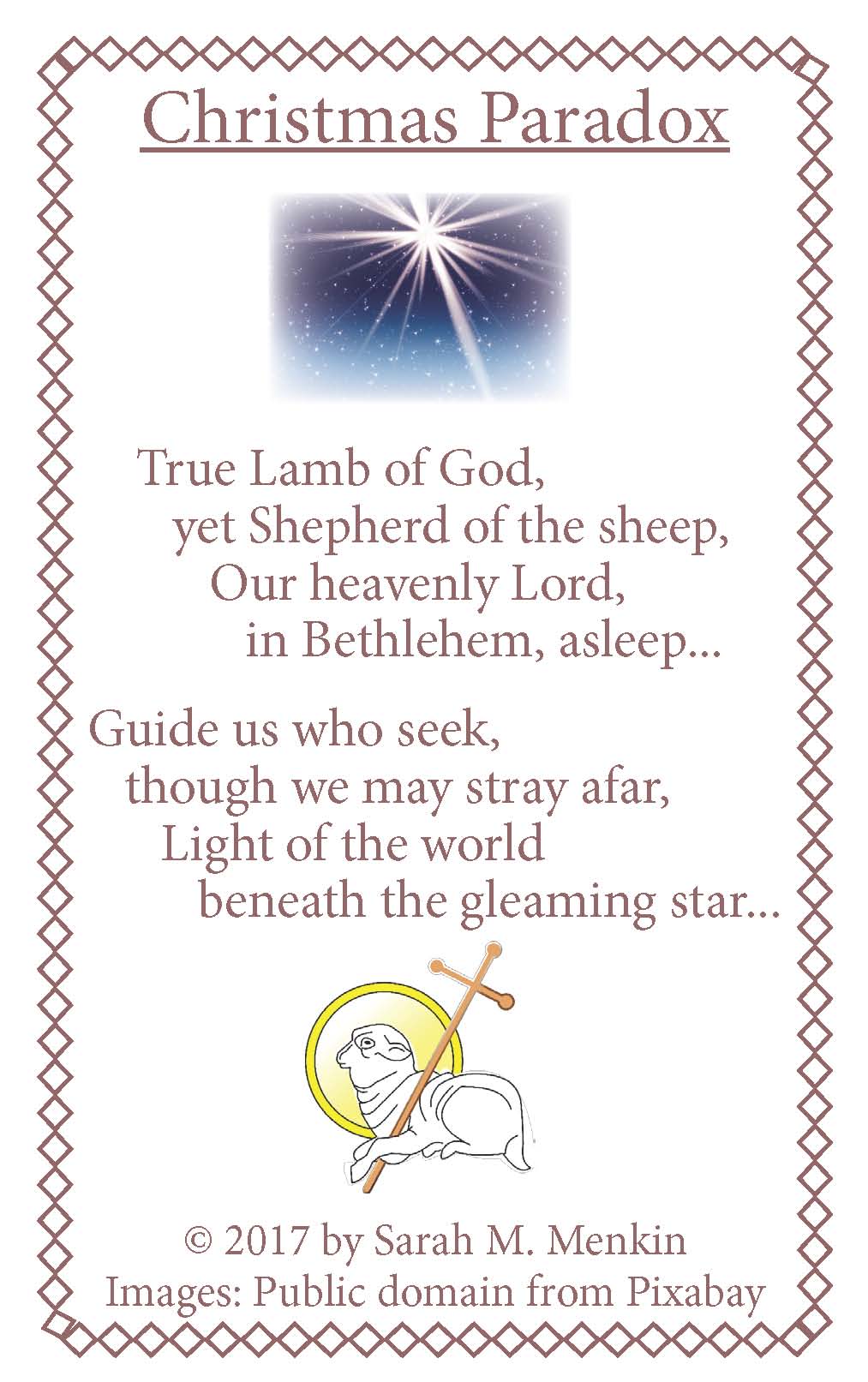 -----------------------------------------------------------------------
Posted October 17, 2017
in warm memory of Richard W. Florey, Sr.
Written in 2012 for Cameron

I'm an A+ Great Mechanic

(c) 2012 by Sarah M. Menkin
I can fix an alternator;
I can clean a carburetor;
And it doesn't take much toil
To change filters or the oil!
Never have I ever felt
It was hard to fix a belt,
And it doesn't cause me tension
To adjust my car's suspension.
Things always fit where they belong,
And so, I sing my happy song…
I don't ever have to panic,
I'm an A+ great mechanic!
I lift the hood and poke about,
And I don't ever have a doubt.
I know what all the answers are
For any problems with my car.
Engine, fuses, bits of wires,
Drive shafts, axles, bumpers, tires,
Spark plugs, tie rods, greasy motors,
Hoses, sensors, wheels and rotors,
Though problems sometimes come along,
I always sing this little song...
I don't ever have to panic.
I'm an A+ great mechanic!
Today was different – something new,
I didn't know what I should do.
I tried my best. I tuned each part.
My car simply refused to start!
I worked to solve the mystery;
I tried to jump the battery.
I looked around for any glitch
Affecting the ignition switch.
And so, through hours rough and long,
I worked while whistling my song...
I don't ever have to panic,
I'm an A+ great mechanic!
I checked each part two times or more;
I worked until my arms were sore.
And then, I guess, I must admit,
I worried – just a little bit.
I made sure everything was right,
That each connection fitted tight...
In case the problem might just be
Perhaps the electricity.
And yet, while troubles seemed to throng,
I bravely sang my cheerful song...
I don't ever have to panic,
I'm an A+ great mechanic!
I tried out everything I knew,
What else could a mechanic do?
I glanced once more beneath the hood
And saw that everything looked good.
"All right," I said, "I guess I'm through,
I know what I will have to do.
I'll call for help this afternoon.
A tow truck will be coming soon.
I need someone to find what's wrong.
Right now, it's hard to sing my song."
I don't ever have to panic,
I'm an A+ great mechanic!
"Just show me where the problems are,
Then let me try to fix my car.
Before you tow it far away,
Please tell me what I'd have to pay."
The man said, "Let me check the fuel;
I do that first thing as a rule…
Why, there's no need to cry 'alas',
Quite simply – you are out of gas!"
I laughed aloud, my voice was strong,
As, once more, I began my song...
I don't ever have to panic,
I'm an A+ great mechanic!

Posted: September 11, 2017 - written in 2003

To America, Peace
(c) 2003, by Sarah M. Menkin

Peace, peace to America, her pain renewed every year,
Peace on September 11th, to those who still dwell in fear.
Freedom from the harsh memory of dust, and smoke and haze,
Healing for those who still carry that terror through all their days.

Peace, peace to the families whose loved ones never came,
Peace, as they turn to face the homes that never are the same.
Freedom from new worries, as they find the strength to live,
Healing flowing forth in love, the courage to forgive.

Peace, peace in our streets, appalled by war coming so near,
Peace to our homes and villages, the land we hold so dear.
Freedom from fear and bitterness, all part of hatred's seed,
Healing and consolation for survivors in great need.

Peace in the hearts of workers who saw the pain, and cried.
Peace to the ones who struggled to save others, and so died.
Freedom from those memories of terror children knew,
Healing from the scars that marred their spirits as they grew.

Peace to those who remember the pain, and the terror, and woe,
Peace as America tries to heal. Peace, as the orphans grow.
Freedom to live beyond the fears that struggle still to rise,
Healing from the terror that rained on us from the skies.

Peace to fill the deep silence, left by destruction's great noise,
Peace to brighten weary eyes, to strengthen girls and boys.
Freedom in the hearts of all, a courage that will sow
Healing seeds of hopefulness, and strength to help them grow.

Peace, peace to our homeland, her cities and her plains,
Peace in this season of harvest, made fertile by autumn rains.
Freedom to still find pleasure in beauty of sound and sight,
Healing for those still struggling in emptiness, sorrow, and night.

Peace, peace to America. This is the prayer that I pray,
Peace, peace in the hearts of all, a true "Independence Day."
Freedom from anger and hatred, that seeks refuge in prejudice,
Healing for all who think justice can go no further than this.

Published September 8, 2003 in The Rolling Thunder Express and online at
www.rollingthunderexpress.com

-----------------------

August 26, 2017 - old poem from about 2005

Under the Weather Forecasting
© By Sarah M. Menkin

Cold front is coming, want to know why?
Someone can tell by the pains in his eye.

Weather's turning warmer, do you suppose
That's why a friend had a rash on her nose?

Sky getting cloudy? Knew it was coming?
What else in his ears could make that
strange humming?

Earthquakes? Those temblers known far before
By the ache in her thumb that she couldn't ignore.

And so the meteorologists found
That the best predictors anywhere 'round,

Were those with the pains and the aches so you see
We may do well in meteorology!




June 18: Fun medical poem from 2007
(with slight revisions) ...enjoy!

Surviving a Low-Flavor Diet
© by Sarah M. Menkin

Cut the concentrated sweets,
Try something low in taste.
It's easier to skip dessert,
(And better for the waist).

Fruit –that's risky –sugar's high,
Better to stay away,
Perhaps persimmons are alright --
(Half of one per day).

Don't drink juice – the sugar there
Is syrupy and sweet,
Milk too, is full of calories,
But water can't be beat.

Canned Vegetables? Just rinse them first,
'Cause sodium is high,
And skip the canned asparagus,
Though not without a sigh.

Don't eat ham –the salt in there
Is far too high to mention,
And the risk is much too great
For those with hypertension.

Let's try steak – but not with sauce,
And never on the grill,
Carcinogenic charcoal's bad,
And smoke can make one ill.

Sugar-free sugar, salt-free salt,
Low-fat, low-taste ice cream,
Some folks in the market place
Try to help us dream.

On to the restaurant –let's be safe,
Not try to please the palate,
And ask for just a little oil
To drizzle on a salad…

No sugar sprinkled here or there,
No salt or fats for flavor,
No Chinese food, or frosted cake,
No calories to savor…

Skip the lot, and have a meal
Of garlic on plain rice,
Plain chicken, vegetables, and bread…
(It actually sounds nice)

Victuals, grub, or home-cooked meals,
Whate'er you call your eats,
With sugar, salt, and lots of fat
It's easy to find treats…

It's when foods are restricted
To what one "can" and "may"
That family cooks and magazines
Reinvent "gourmet!"

MAY 7: A poem of the month re-run...
from 2011...enjoy!

A Morning Offering


Poem © by Sarah M. Menkin

Jesus, Lord, I start this day
By offering myself to you,
Each thought that passes through my mind,
Each word I speak, each deed I do.

This day is yours and all it holds;
There is no part that I keep back.
I trust all to your care and pray
That you supply each need and lack.

All that you will, I choose this day;
Help me to live your love each hour.
Though I may fail, help me to rise
With confidence in your great power.

Please bless my day, my work, my life,
My projects, plans, designs and schemes.
Fulfill your will in all I do,
Beyond my earthly hopes and dreams.

And when I come in prayer tonight,
Bringing this day for your review.
I ask then for your mercy, Lord,
As I return the day to you.

 

APRIL 15: Happy Easter! This is yet another re-run poem -- from 2008!

Alleluia – Christ our Light!

(c) by Sarah M. Menkin

All you mountains, valleys, too
Lofty heights and lowly plains,
Let your echoes bring God joy
Extol Him with your early rains.
Letting fields still filled with snow
Under drifts and piles flow
Into springs that bubble bright
Alleluia – Christ our Light!

All you Heavens – clouded, gray
Listless sun, and sleety rain,
Let your wintry song still show
Eternal joy behind earth's pain.
Letting all in sky and space
Unto Christ give highest place
In the realm beyond our sight
Alleluia – Christ our Light!

As our winter turns to spring
Life returns from death's dark gloom,
Like the flowers from the earth
Eternity bursts into bloom.
Letting all the captives free
Ultimate, Christ's victory!
Into Heaven's glorious height
Alleluia – Christ our Light!

All earth's creatures, join the hymn,
Life is risen from the grave.
Let your voices swell the song,
Extol Him, who has power to save.
Letting hearts and voices soar
Unto Him whom we adore
In a joy beyond delight
Alleluia –Christ our Light!

MARCH 16: Another re-run :) This poem was written 6 years ago, and was an early poem-of-the-month, so some of you may remember it.

I offer "Send us Easter Rain" again this month in loving memory of Susan who was preparing for baptism the year I wrote this poem. I hope that she is now enjoying an eternal Easter!

Send us Easter Rain…

(c) 2011 by Sarah M. Menkin

Here in the midst of the desert of Lent,
Where the sands are hot and the air is dry,
Like the children of Israel long ago
It's easy to falter, complain and cry…

Give us living water…
Raise our eyes from dusty living.
Fill our souls with grace…
Make us loving and forgiving.
Pour out life on us – fill our fields with grain.
We are poor and needy,
Send us Easter rain.

We have tried and failed to dig our own wells,
The thorn bushes crackle and laugh us to scorn.
We have no recourse, but to cry to You,
Who show your compassion to those who mourn…

Give us living water…
Raise our eyes from dusty living.
Fill our souls with grace…
Make us loving and forgiving.
Pour out life on us – fill our fields with grain.
We are poor and needy,
Send us Easter rain.

Now we are standing on Jordan's brink,
Leaving behind us the desert of sin.
You will lead us safely to Promised Land,
Fill our hearts with joy as we enter in…

Give us living water…
Raise our eyes from dusty living.
Fill our souls with grace…
Make us loving and forgiving.
Pour out life on us – fill our fields with grain.
We are poor and needy,
Send us Easter rain.

---------------------------------------------------------------------------------------------------------

Happy Blizzard Season!

FEBRUARY 16: Thought I'd pop an "old favorite" up today... reflecting on the weather we've been having. It hasn't been below zero recently, but we have been having a memorable winter for those of us who love snow! Enjoy!

A Commentary on the Weather


(c) by Sarah M. Menkin. This poem was first printed in The Rolling Thunder Express years ago. It was also used as a "general poem of the month" in the Think in Rhyme Newsletter of February 2014.

It's a little chilly in Maine today,
'bout 15 or 20 below…
The arctic chill
and the howling wind
sweep restlessly over the snow.

The folks who think below 30's too cold
Have fled to Florida's heat…
'Cause they know in Maine
we have lots of snow,
Not to mention ice storms and sleet!

The deep wind chill keeps the family indoors;
The schools have closed up for the day…
The woodstove is stoked,
and the room is warm
Where the children gather to play.

Warm memories form in the wintertime,
While outside the cold winds blow,
And the cheer of bright
hearthside laughter
Makes the hearts of true Mainers glow.

--------------------------------------------

Happy New Year - 2017!

JANUARY 15: I hope you enjoy this UnBlog during this New Year - 2017. I plan to update this page on (or around) the 15th of each month - adding a poem each time. The poems are ones that for some reason aren't being used in the Think in Rhyme Newsletter this year, but that I thought you might enjoy reading. This month's poem is a "re-run" - it's the poem of the month from February 2011 - way back before the beginning of the Think in Rhyme Newsletter and before I began sending poems out to most of my current readers...

Trusting the Lord

(c) Sarah M. Menkin

Lord, since I know I can trust you,
I bring you my self – all I own,
And I lay it before you in secret,
Though to you, Lord, I know all is known.

I'll speak; I'll be silent; I'll listen;
I'm open to your every call.
Though I fail, you will help me arise, Lord,
As I gladly entrust you with all.

I am confident that you can lead me,
That you will, as I trust and obey.
I'm ready; I'm willing; I'm eager;
Please guide me, O Lord, in your way.

 

NOTE: Unless otherwise noted, all poems are written by me and are copyrighted.

The images decorating the poems on this page are public domain images from Pixabay. The other images on this page (and elsewhere on the site) are (c) Graphics Factory.com unless otherwise noted.

If you wish to make copies of this page for personal use or for giving out to a few (up to about 20) friends, please go ahead - no need to ask me (though I would enjoy knowing where the poems are being sent and enjoyed!)

Please feel free to send a link to this page to everybody on your email list! The more, the merrier...

For other uses, please check with me first.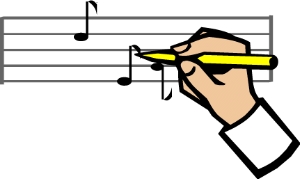 If you would like to receive the Think in Rhyme newsletter by e-mail or by postal mail, please send me a quick note: